If you're looking for a quick dose of empowerment, check out the ten badass quotes below! They come from people who have pursued their truths, fought for what they believed in, and helped others do the same. 
While these individuals are beyond remarkable, you're like them in that you also have a badass within you. You just need to unleash it. 🙂
After checking out these badass quotes, you'll be ready to go forth into the world, and do what you gotta do. I'm rooting for you! 
"A ship is safe in harbor, but that's not what ships are for." – John A. Shedd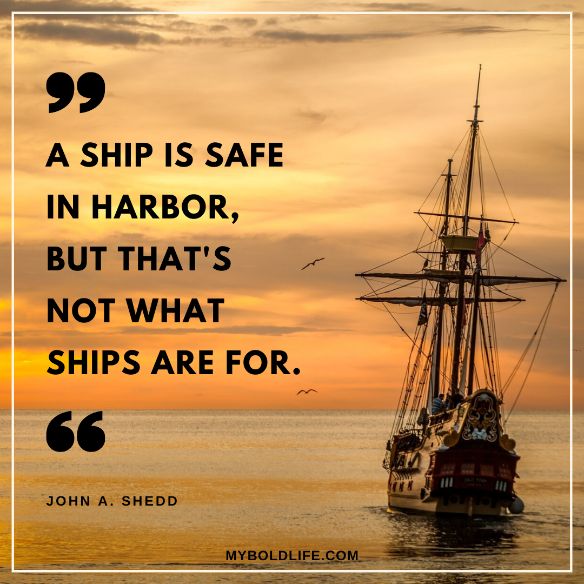 2. "Find out who you are and be that person. That's what your soul was put on this earth to be. Find that truth, live that truth and everything else will come." – Ellen Degeneres
3. "I hated every minute of training, but I said, 'Don't quit. Suffer now and live the rest of your life as a champion.'" – Muhammad Ali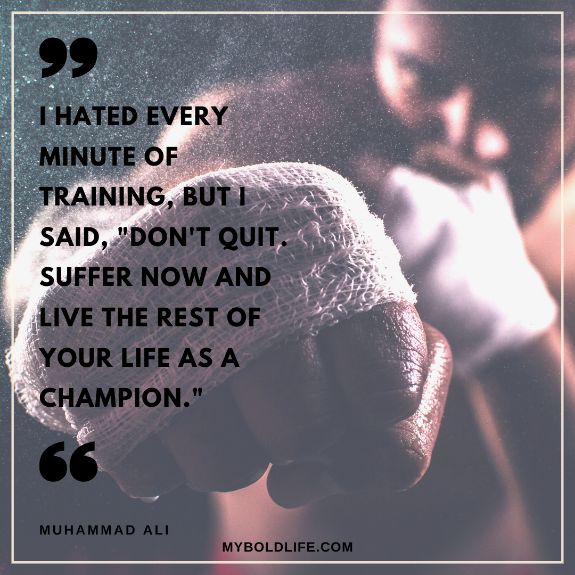 4. "No matter what love throws at you, you have to believe in it. You have to believe in love stories and prince charmings and happily ever after. That's why I write these songs. Because I think love is fearless." – Taylor Swift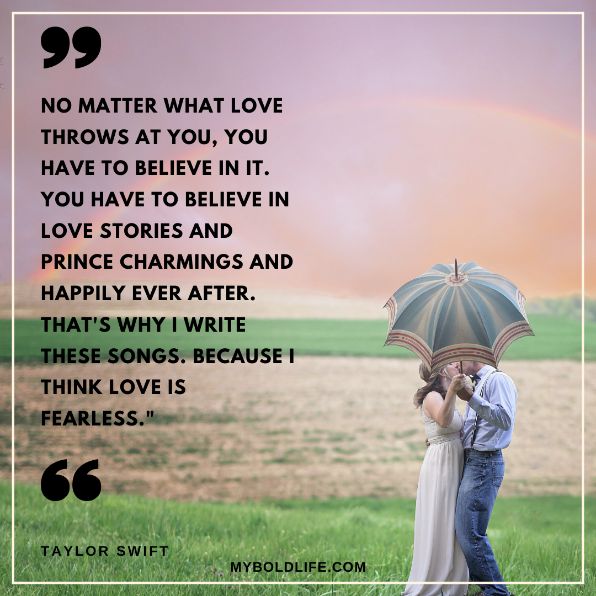 5. "Tough times never last, but tough people do." – Robert H. Schuller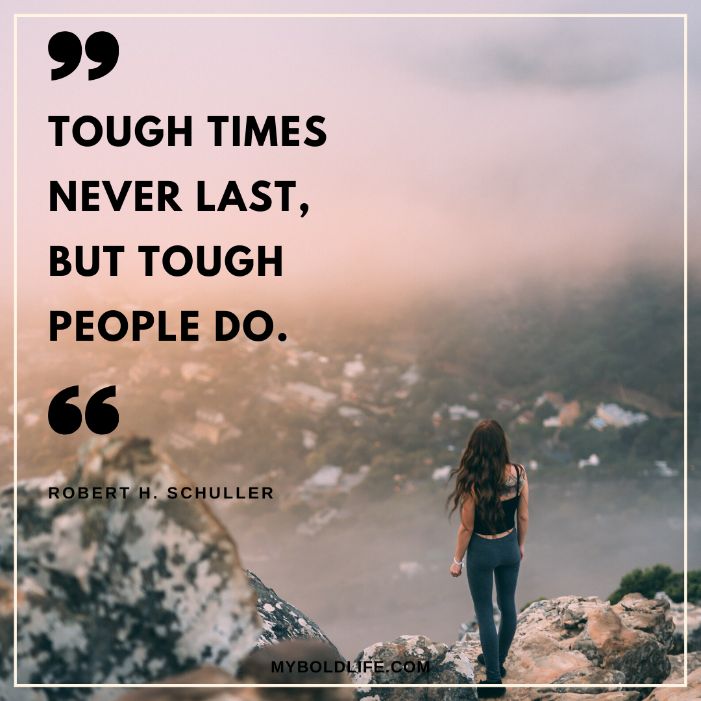 6. "There is no passion to be found playing small – in settling for a life that is less than the one you are capable of living." – Nelson Mandela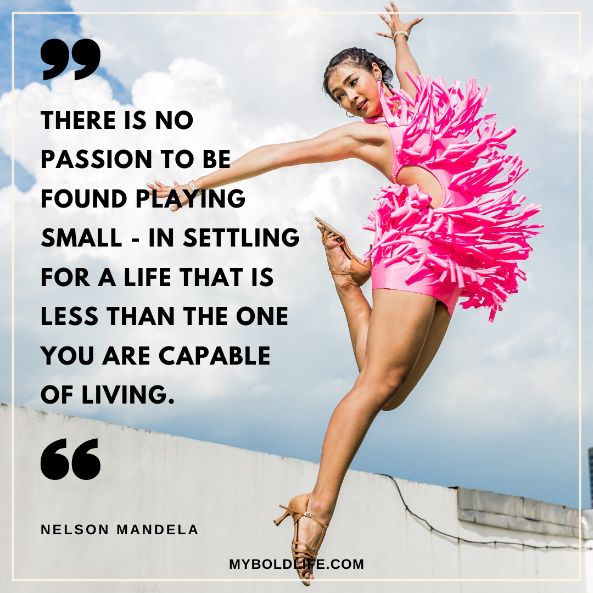 7. "Inaction breeds doubt and fear. Action breeds confidence and courage. If you want to conquer fear, do not sit home and think about it. Go out and get busy." – Dale Carnegie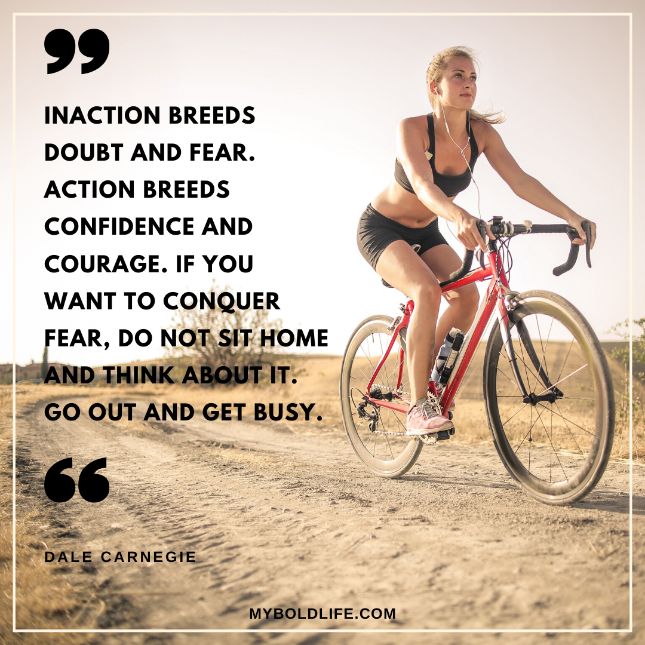 8. "You've got to embrace what you don't know. Don't let what you don't know scare you, because it can become your greatest asset. And if you do things without knowing how they have always been done, you're guaranteed to do them differently." – Sara Blakely
9. "There's power in allowing yourself to be known and heard, in owning your unique story, in using your authentic voice. And there's grace in being willing to know and hear others." – Michelle Obama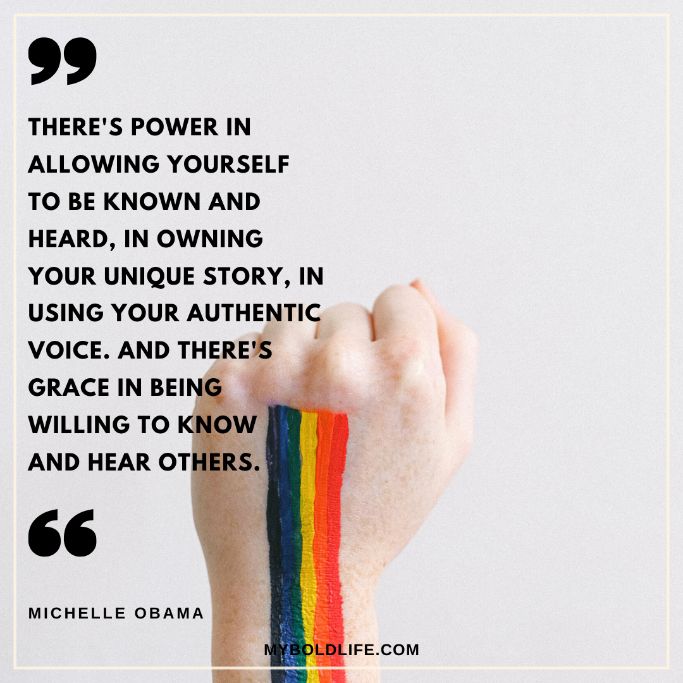 10. "You have power over your mind – not outside events. Realize this, and you will find strength." – Marcus Aurelius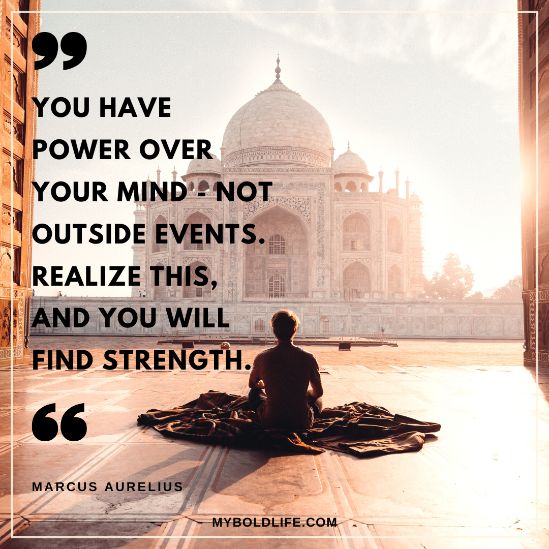 I hope you enjoyed these badass quotes! May they empower you to pursue your truths, stay positive when the going gets tough, and become the person you were meant to be.